Proteomics, therapeutic target biomarker discovery, ligandomics, mapping of translational independent protein regulations
Prof. Eugene C. Yi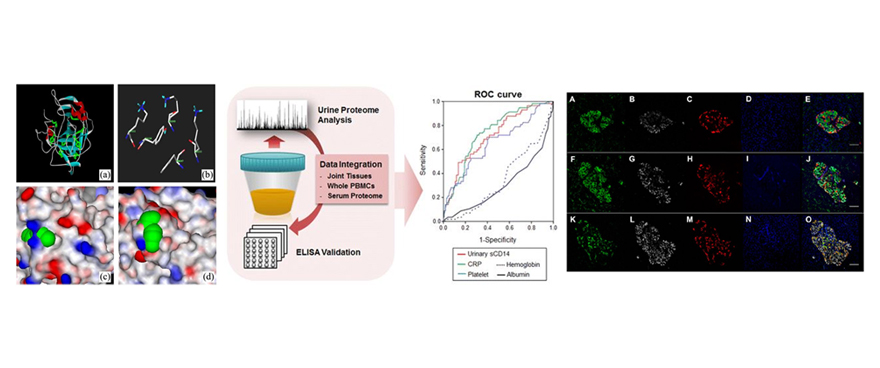 Current Research Interests
Therapeutic Target and Biomarker Discovery in Oncology and Autoimmune
/ Inflammation
Current studies are aimed in development and implementation of new techniques for therapeutic target and biomarker discovery in the areas of autoimmune/inflammation and oncology. The set of techniques includes phage display antibody selection / proteomics (AbOmics) and systems biology approaches.
Proteomics/systems biology-based therapeutic target discovery, including both functional and structural characterization, has become an important technical platform. It has been widely adopted by academia and biotechnology communities for target identification and validation as a complementary assay to the traditional therapeutic target discovery and functional characterization approaches. Successful therapeutic protein drug discovery, including protein functional characterization, can be achieved by strengthening proteomics-based molecular identification infrastructure.
Phage display is one of the most established techniques to generate lead molecules in drug discovery and has been employed widely to identify protein-protein interaction, using as targets either purified proteins, intact cells, or organ. A variety of phage display approaches (e.g. antibody, protein or peptide) allow identification of the protein complement, the proteome, under near-physiological conditions and an appropriate phage display strategy will be selected for everything from entire surface protein analysis to targeted interactions such as ligand-receptor pairing.
Together with the whole-cell-based antibody selection methodology, proteomics (AbOmics, see figure) can help to decipher the vast amount of genomics information now available allowing the assignment of specific proteins to intracellular molecular assemblies, extracellular interacting partners, and disease associations. With the refined AbOmics platform, our laboratory will focus on understanding protein regulatory mechanisms, predicting disease-related protein, with emphasis on oncology and autoimmune & inflammation therapeutic target discovery.